Scholarship Application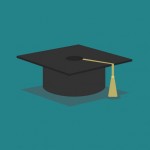 Thank you for your interest in applying to The Kelsey B. Diamantis TS Scholarship Family Foundation, Inc. for a Dollars 4 Tic Scholars college scholarship.
Our 2018 Dollars 4 Tic Scholars Tourette Syndrome Scholarship applications are below.
Application – Undergrad
Application – Grad Student
Please note that an online submittal option is available and we still also have the print option. The online version requires additional mailed portions, and the printed version requires both mailed and emailed portions. All instructions are in the application, but if you have any questions, please email info@dollars4ticscholars.org.
Thank you for your interest and we invite you to browse our site for more information on our programs and student recipients. Good luck!