Scholarship Applications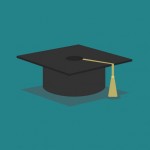 Thank you for your interest in applying to The Kelsey B. Diamantis TS Scholarship Family Foundation, Inc. for a Dollars 4 Tic Scholars scholarship.
The next scholarship cycle, set to begin on November 1, 2023, has been canceled. We will no longer be accepting applications in the future.
Please read our announcement by clicking here.
Thank you to our previous  applicants for your persistence in following your educational goals! We have been happy to provide financial encouragement for your journey. To our future "would be" student applicants, we regret that we will not have the opportunity to get to know you through your applications. Wishing all of you, from the bottom of our hearts, a wonderful college experience. You are simply amazing.
The Dollars 4 Tic Scholars Board