Scholarship Applications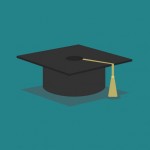 Thank you for your interest in applying to The Kelsey B. Diamantis TS Scholarship Family Foundation, Inc. for a Dollars 4 Tic Scholars scholarship.
Applications for 2019 college scholarships and a vocational opportunity are currently being accepted. This year the applications are online, with mailed portions, all required and postmarked by April 15, 2019.
We are proud to offer multiple undergraduate student scholarships, one graduate student scholarship, and new this year, a vocational/technical opportunity for computer training in Palm Beach County, Florida. Do you have a diagnosis of Tourette Syndrome or Chronic Tic Disorder? Click on the button below for the application of your choice.
More information can be found within the applications. We wish you the best of luck!
Undergraduate Application
Graduate Student Application
Voc/Tech Application for Computer Training