Scholarship Applications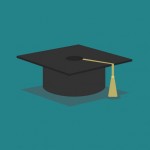 Thank you for your interest in applying to The Kelsey B. Diamantis TS Scholarship Family Foundation, Inc. for a Dollars 4 Tic Scholars scholarship.
Applications for 2019 college scholarships closed on April 15, 2019. The applications for the vocational opportunity for computer training in Palm Beach County, Florida are currently being accepted.
Good luck to all students who applied. Watch for 2020 applications to go live on November 1, 2019.
Voc/Tech Application for Computer Training