Scholarship Applications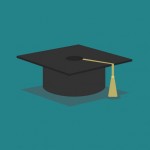 Thank you for your interest in applying to The Kelsey B. Diamantis TS Scholarship Family Foundation, Inc. for a Dollars 4 Tic Scholars scholarship.
Do you have a diagnosis of Tourette Syndrome or Chronic Tic Disorder? We are proud to offer college scholarships and a vocational/technical opportunity for computer training in Palm Beach County, Florida.
Undergraduate applications are open for Our Round 2 application session. The due date for Round 2 applications is September 30. These Round 2 scholarships will be awarded in time for the January 2021 semester.
The buttons leading to the scholarship applications are below.
Thank you for your interest and good luck!
Undergraduate Application
Voc/Tech Application for Computer Training