Like Kelsey Diamantis, Chelsea White has Tourette Syndrome. We are so fortunate that she is going to be our fun entertainment for Dollars 4 Tic Scholar's February 26 scholarship fundraiser, Friday Nite with Chelsea White! We thought it would be interesting to get to know Chelsea White – before the comedy event. We'll post a series of short blogs with some questions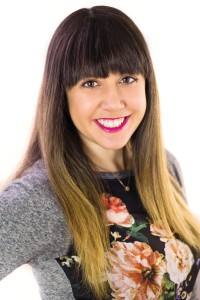 we have asked Chelsea!
D4TS: Chelsea, how did you get started in comedy?
Chelsea: When I moved to NYC after college I just decided to give it a shot on a whim one night for a variety of reasons. I'd always loved performing both on and off stage. I was the one doing something goofy at the lunch table or putting on an old dance recital costume and going to the grocery store just to see what kind of reaction I'd get. I also love talking about things that I'm passionate about and sharing my point of view, because I figured the more we all share our points of view the more others who share those points of view feel less alone and others may consider a point of view they hadn't before. And the real dream would be to host my own talk show someday as what I really love is getting to know and chat with other people. So stand up seemed to be the perfect combination of all of those interests!
I figured maybe eventually it could be my platform for hosting. I signed up for a stand-up comedy writing class and at the end of the semester you do a show. I got pretty good feedback (albeit from my friends and family!) but I was encouraged to keep going. I started going to open mics and also stopping by people's shows.
There's a big misconception that stand-up only happens in clubs but some of the best shows are in the back rooms of bars all throughout the city. I would go to the show, find out who produced it, meet them, meet the other comedians on the show, repeat, repeat, repeat until eventually people started asking me to be on their shows. I was out every night after work at either a show, mic or both until the wee hours of the morning and then in at work at my TV production job at 9:30am. It just gradually progressed from there until I was able to parlay it into hosting gigs just as I'd always hoped!
Keep watch on our pages for more "getting to know Chelsea" posts!
–D4TS