BOCA RATON, FL — The Kelsey B. Diamantis TS Scholarship Family Foundation, Inc., also known as Dollars 4 Tic Scholars, has announced that it is a recipient of a Fall 2016 Grant from the Brad Cohen Tourette Foundation. Dollars 4 Tic Scholars was among six recipients for the Fall grant award. 
The Brad Cohen Tourette Foundation supports non-profit organizations across the country that support children with Tourette Syndrome.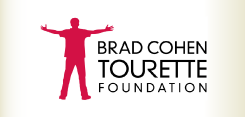 Read the announcement press release here: http://bit.ly/2f7WBQF
Dollars 4 Tic Scholars will use the funds for its annual scholarship program for college students who have Tourette Syndrome. College Scholarship applications will be available at the organization's website as of November 1, 2016 at www.dollars4ticscholars.org/application.
# # #