FOR IMMEDIATE RELEASE
March 7, 2016
 DOLLARS 4 TIC SCHOLARS WELCOMES NY COMEDIAN, RAISES MONEY FOR SCHOLARSHIPS AT "FRIDAY NITE WITH CHELSEA WHITE" FUNDRAISER
DELRAY BEACH, FL – Comedian Chelsea White, standup comedian and writer/ producer of MTV's Girl Code and Girl Code Live, was in Delray Beach recently on behalf of Dollars 4 Tic Scholars, a non-profit organization devoted to raising scholarship funds to support college students and summer campers who have Tourette Syndrome. White entertained guests with her comedy show mixed with a sprinkling of education about Tourette Syndrome on Friday, February 26 during "Friday Nite with Chelsea White" at the South County Civic Center in Delray Beach. In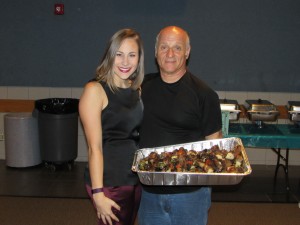 addition to the comedy show, the event included a Tic Simulation for guests, dinner, raffles, video messages from scholarship recipients, and a silent auction.
White, like Dollars 4 Tic Scholars Co-founder Kelsey Diamantis, has Tourette Syndrome, a disorder characterized by chronic and involuntary motor and vocal tics. Diamantis kicked off "Friday Nite with Chelsea White" with a five minute Tic Simulation. Guests were given a "Tic Slip" when entering the event and asked to do their "tic" every time Diamantis rang a bell. "It is difficult for someone who doesn't have Tourette to know what it feels like. A tic interrupts whatever you are doing, sometimes multiple times a minute," said Diamantis. "This was the best way we could think of to share what it feels like with our guests. I tried not to ring the bell too much, but our guests were good sports!"
White donated her time and travel for the fundraiser. "I was so honored to be a part of this Dollars 4 Tic Scholars event. The crowd was fantastic and I had so much fun," said White. "And, it was great to be able to go back up to snowy NYC with a Florida tan! I'm grateful for the work Diane and Kelsey are doing to promote Tourette awareness and education. As a person living with Tourette myself, I wish I'd had this type of scholarship when I was heading to college!"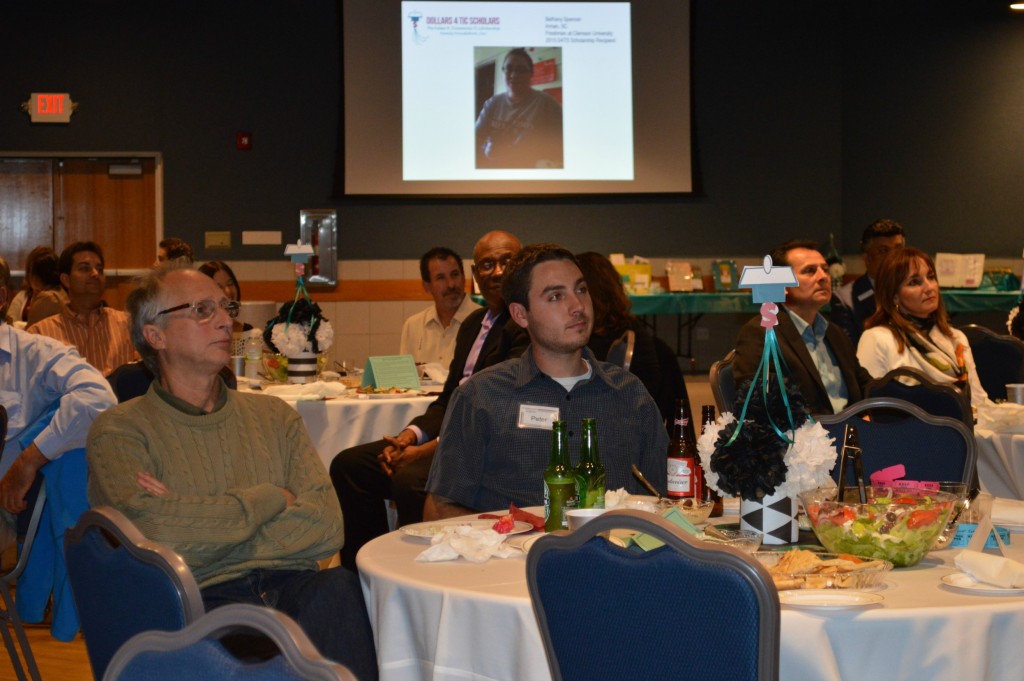 "Friday Nite with Chelsea White" raised over $5,800.00 for Dollars 4 Tic Scholars' scholarship fund which assists students who have Tourette Syndrome around the country. Seth and Rona Bernstein, Delray Beach residents and parents of Dollars 4 Tic Scholars 2015 scholarship recipient Jordan Bernstein, attended the event. Jordan is at the University of Florida studying mechanical engineering. Seth Bernstein commented, "This was another fantastic Foundation event, featuring Chelsea White. Using humor to get through the daily struggles of having Tourette Syndrome is something our son uses as well. Young people with TS need to know they can do and be anything they set their mind to, and Chelsea made that point resonate clearly."
Video messages were shown from 2015 recipients Jensen Kaplan from Wellington,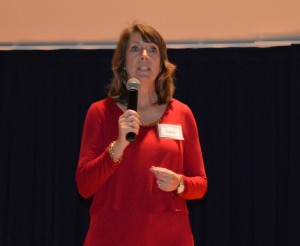 FL, and Bethany Spencer of Inman, SC. Sponsors for the evening of comedy for a cause included Jack Fleming of Wells Fargo Advisors, and Bobby Orfanos of Zorba's Taverna restaurant, Delray Beach. Over 50 businesses and friends supported "Friday Nite with Chelsea White" with donated products and services for the event's raffles and silent auction.
For Additional photos visit:
https://www.facebook.com/Dollars4TicScholars/posts/602433443237546
# # #
The Kelsey B. Diamantis TS Scholarship Family Foundation, Inc., d/b/a Dollars 4 Tic Scholars, is a 501(c)3 established in 2014 by Diane and Kelsey Diamantis of Boca Raton, Florida. In 2015 the organization awarded three scholarships to college students who have Tourette Syndrome, and sponsored two children to attend Tourette Syndrome summer camp. For 2016, the organization has a goal of awarding more than three scholarships and continuing its camp attendance scholarships.
For questions or for additional information, please visit www.dollars4ticscholars.org or contact The Kelsey B. Diamantis TS Scholarship Family Foundation, Inc. dba Dollars 4 Tic Scholars by calling 561-487-9526 or emailing info@dollars4ticscholars.org.
# # #