Today we are pleased to feature a guest blog by Shirag Shemmassian, Ph.D. We met Dr. Shemmassian at the 2016 national conference of the Tourette Association of America. His work as a consultant helping students with disabilities fits well with our goal of helping college students who have Tourette Syndrome. Here, he covers the topic of finding and winning college scholarships. We hope you find it useful!
–Dollars 4 Tic Scholars
A Proven System to Find and Win College Scholarships
Dr. Shirag Shemmassian
"There's tons of free money out there to help pay for college. You just have to go find it."
You've probably heard this before. Unfortunately, hearing it again won't increase the likelihood of college scholarship opportunities appearing right in front of you.
Given the obscenely high—and growing—costs of higher education, you're probably very interested in scholarships as one piece of your child's college finance puzzle.
If you're able to help reduce your child's college debt, they'll be able to:
Focus more on schoolwork and building lifelong relationships
Focus less on working for pay during college
Pursue their dream career rather than less desirable, but higher paying jobs
Have greater financial flexibility throughout their lives
Experience less financial worry
During my 9 years of college and graduate school, I received over $200,000 in tuition support and stipends for living expenses through scholarships alone.
Since my school days, families have been asking me how I did it. And I've been glad to share my systematic approach to finding unique opportunities that few others know about and applying to as many scholarships as I can.
However, I wanted more families to have access to this information.
Therefore, I wrote The Ultimate Guide to Finding and Winning College Scholarships, which covers all of the following:
Where and when to search for and find college scholarships
How to apply for and win college scholarships
Frequently asked questions about college scholarships
I encourage you to carefully read the guide and reach out with any questions. It would be a pleasure to help your family reduce—or completely eliminate—college debt.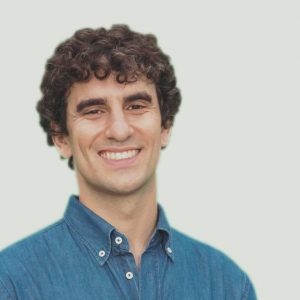 Dr. Shirag Shemmassian, Founder of Shemmassian Academic Consulting, is a college admissions expert who has helped hundreds of students get into top schools like Princeton, MIT, and Stanford. Moreover, through the guidance included in The Ultimate Guide to Finding and Winning College Scholarships, he has helped many students significantly reduce their college costs.