The Blog today is by VP and Co-Founder of Dollars 4 Tic Scholars, Kelsey Diamantis, who just donated her time and travel to be a counselor at Camp Twitch and Shout in Georgia in July 2015.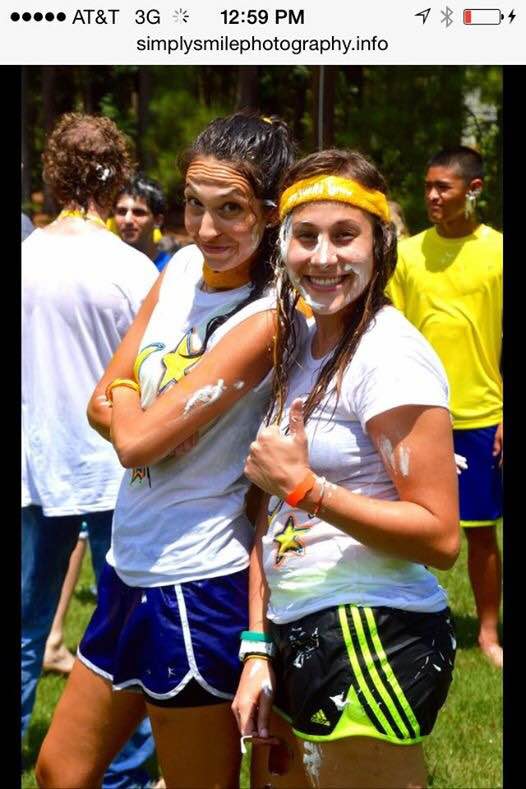 Going back to camp was something I looked forward to all year. Coming home last summer had left me in a slump, depression, feeling lost- for last summer was my first experience at Camp Twitch and Shout; as well as my first experience with other kids who had Tourette Syndrome. It was like a piece of me was missing, and once I got to camp, I found that long-lost family and support system I'd never known I needed.
Let me give you a quick overview:
Growing up with Tourette Syndrome was a blur, to be honest. When I had started showing signs at age 5, neither myself or my family knew what was wrong with me. "Stop sniffling," my dad would say "but I can't, Daddy!" I would reply. Then the mocking would start. I didn't understand why I couldn't just stop these irrational movements I was doing. This went on for some time, until I was officially diagnosed with TS at the age of 11. Most of my childhood was a blur, like I said before. I guess I blocked it out. I also learned how to repress, and control my tics to the point of simply blending them into my "bubbly personality" –  it worked for me. I didn't tell many kids in school, due to the sheer fact of potential teasing. My dad was pro-educating "so they understand" he would say, while my mom was opposed, "but if you tell them, they'll make fun of you!!" Both VERY realistic outcomes. So, it was a battle. I told those of my closest friends, although they didn't know what TS was either. It wasn't until my last year or so in college where I really started understanding all aspects of my Tourette Syndrome and why I did things I did, or why I acted certain ways. I held it in and didn't tic much.
I've really come into myself and can now proudly say that my name is Kelsey Diamantis and I have Tourette Syndrome, but Tourette Syndrome doesn't have me. That's not all of who I am.
It's simply an added blessing that God gave me when he decided that I should walk this earth. Anyway, back to the point!!
So going back to camp was EXCITING to say the least! I was going to see my old counselor friends, and my kids from last year- I was pumped!… Except.. This year I had 17 year old LIT (Leader in Training) girls. "I'm a 4th grade teacher!! I don't know how to deal with teenage girls!!" I told my friends. They quickly reassured me that all would be well and I would be a great role model for these girls – which helped to boost my confidence.
My friend Nora flew down from OKC to FL to drive up to GA with me so we wouldn't be lonely (it was the best decision ever!) We had a grand time getting to know each other in that 10 hour+ time span. We were both nervous of the unknown, but had each other, so we could talk things through.
When we ar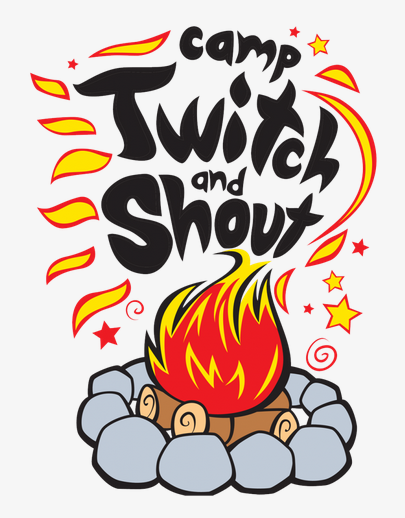 rived to training on Saturday, we were both scared out of our boots!! We were nervous to see our friends, kids, and most of all… How badly would we tic?!?! [Along with myself, Nora repressed her tics as well. Last year at camp, I didn't tic much when I initially got there, but by the time I left, I was feeling at home, and free to tic as I pleased!] but once I saw my old counselor friends, I immediately calmed down and attacked them with hugs! It was the best reunion ever. All was calm on the camp front until the kids arrived the next day. THAT was go-time! I was a quite nervous to approach the gym that awaited the 4 teens I would be taking care of for the next week.
Wow. Was that week at Camp Twitch and Shout amazing, or what!! I thank God for putting those 4 amazing girls in my life this summer. Being their counselor was not only an honor, it was a privilege. I got to know the 4 most genuine-hearted, kind, and accepting teenage girls I could ever meet. They changed my life for the better. We also worked closely with the 17 year old boy LIT's and I never imagined that teenage boys would be such supporters of each other and us girls too.
I can't even sum up my experience with these kids this summer, except to say that it was precious, and life changing. We had our ups, and we had many downs, but we were always there to pick each other up. They all looked out for each other; cheered each other on; were so supportive even towards myself and the other counselors!  So when I look back at this summer, I will not only remember my kids changing each other for the better, but them changing me as well. I will no longer see the Kelsey who was scared to work with 17 year old girls; I will see a leader who overcame her fears. Although i came home ticcing more than I ever thought, it was well worth it.
Each summer, camp has taught me something new. Each summer I've spent at Camp Twitch and Shout (and mind you, it's only been two) I leave with more confidence, knowledge, and strength to come back home and be the best version of Kelsey that I can be.
Until next year, my twitchers, thank you!
Kelsey Diamantis