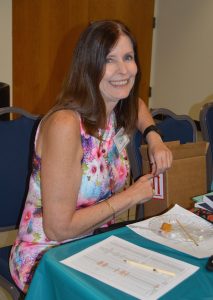 At D4TS we love our volunteers because they are the ones who further the mission of our organization and make things happen. While we have many wonderful volunteers for our events and day to day activities, we encourage more people to come out and help.
We specifically are looking for someone who is a grant writer or has previous experience in grant writing and could help gain additional grant funds for D4TS. We also are always looking for new Board Members. Becoming a Board Member is a commitment involving board meeting attendance and input, but it can be a valuable experience in developing greater contacts, involvement, and impact for Dollars 4 Tic Scholars.
We welcome you to join us as we increase our efforts to provide as many college scholarships as possible for students with Tourette Syndrome. For questions about how you can volunteer with D4TS or to request a Board Member Guidelines document, please email info@dollars4ticscholars.org or just give us a call at 561-487-9526.