At Dollars 4 Tic Scholars, we are dedicated to changing the lives of students and young people with Tourette Syndrome by helping them financially so they can achieve their goals. There are few scholarships that recognize the challenges that students with chronic tics face. With the help of our supporters, we are proud to be a helpful resource to students and families.
2015:
Although our 501(c)3 was formed in 2014, the year of 2015 was our first award year. We awarded one $1000 scholarship and two $750 scholarships. We also sponsored two children to attend Tourette Syndrome summer camp.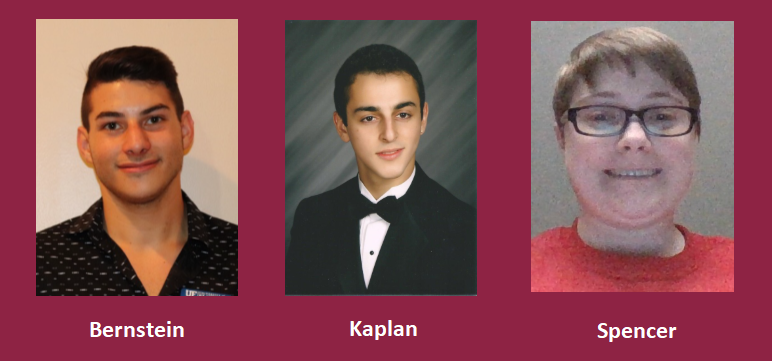 2020:
2020 was an interesting year because our scholarship process was challenged by COVID-19. We added a second scholarship award cycle to accommodate difficulties by students in supplying information from their schools. We awarded three scholarships in Round 1 (including our grad student scholarship and our new TS Superstar Scholarship) and four scholarships in Round 2. We also sponsored two children to virtual TS summer camp.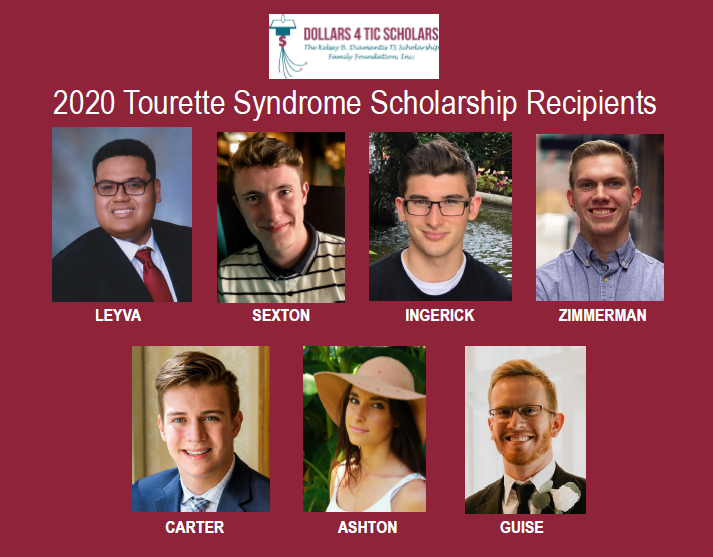 2021:
This was an exciting year for Dollars 4 Tic Scholars and our students! Thanks to generous donations, we were able to reach one of our long-time goals – starting our Renewable Scholarships Program! We awarded four renewable scholarships, our second TS Superstar scholarship, a grad student scholarship, and a regular scholarship. Congratulations to our deserving students.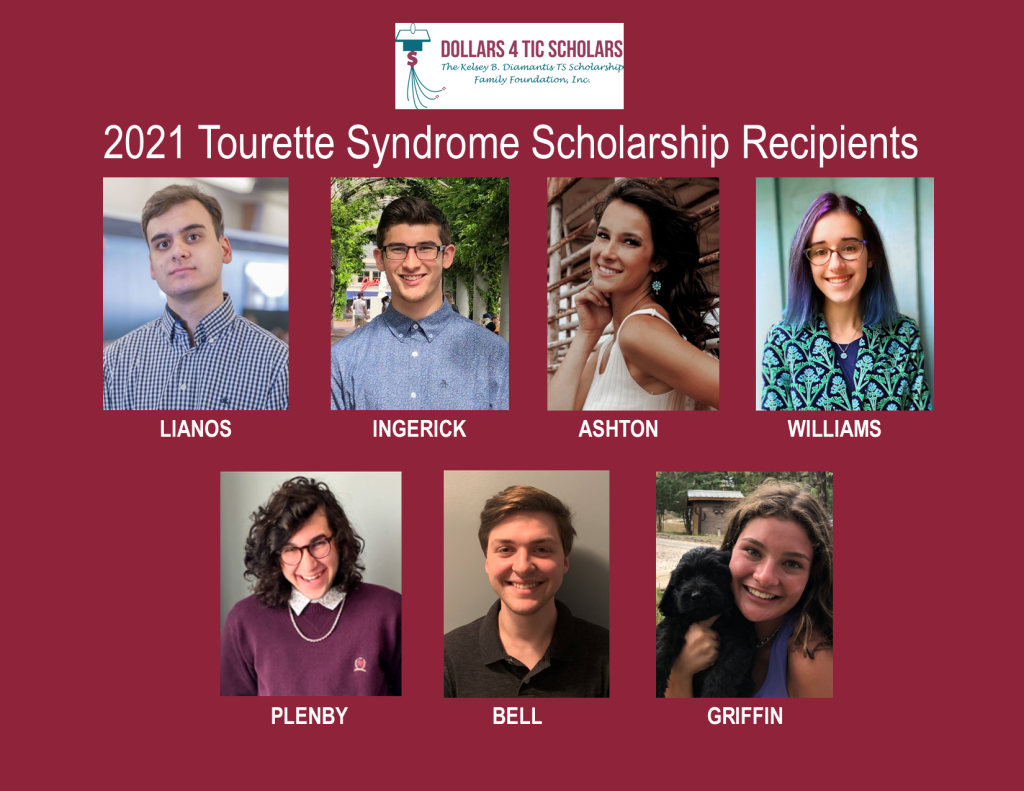 2022:
We were pleased to continue our Renewable Scholarship Program this year thanks to loyal supporters, as well as begin a second round of four renewable awards! Ten scholarships were awarded – our largest number ever! We also continued our tradition of sponsoring two children for Tourette Syndrome summer camp. It is so rewarding to us to be able to encourage these students on their educational journeys.