Hummm. Blink. Cough. Skip. Hummm.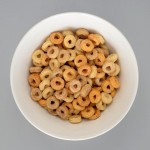 At age five, my daughter sure enjoyed her Cheerios – she hummed every day while she ate breakfast. Then I realized she was humming through every other meal as well. Happy kid, I thought.
As the years went by, Kelsey developed what we thought were unfortunate habits. Cuticle chewing. Vocal sputter before speaking. Eye squinting. Skipping. At one point I remember picking her up from a sleepover when the friend's mom had given her cough syrup for her habitual dry cough. She wasn't sick.
As a parent, you want to be sure your child exhibits socially acceptable behavior. So what did my husband and I do? We made the movement or facial gesture right back at her. Mocking. Correcting. To help her realize what she was doing. We just didn't know any better.
The Diagnosis
Kelsey's pediatrician recommended we see a pediatric neurologist. I was not surprised when my daughter was diagnosed with Tourette Syndrome at age 11.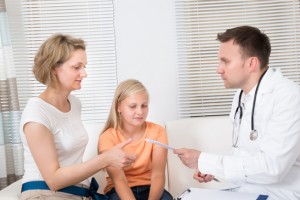 We learned a few things about Tourette's. It was most often inherited. Yet we had no known family history. We also learned that Tourette's is diagnosed where there is a combination of motor tics plus vocal tic disorder. (Just motor tics would be called a Tic Disorder or Tic Syndrome.) Kelsey had both types of tics.
The experimentation began. Medications for TS are known to be selective – something may work for one person and not the next, or it may work for a time and then lose effectiveness. We tried many. We also tried counseling with several specialists to try to help Kelsey recognize when a tic was coming so she could possibly learn to suppress it. We also did allergy testing and gave Kelsey allergy shots for six months to try to control the tics. If you ask her today, I think she would tell you that many of those efforts were a waste of time.
All in all, Kelsey has been truly lucky with her Tourette's. She is considered to have a mild case. She has found a medication that helps her. And, she completed her high school years without anyone but her very closest friends knowing, to avoid the stigma. We didn't even tell family.
Where's my scholarship?
When it was time to enter college we scoured the internet for disability scholarships to apply for – specifically scholarships for students with Tourette Syndrome. We came up empty! There were unusual scholarships for students who are tall, students who are bass fisherman and for left handed students, but no scholarships for Tourette's, except for one I found by the New Jersey  Center for Tourette Syndrome & Associated Disorders, Inc. But it is for students from New Jersey. That didn't help us.
Trifecta
I'm obviously not a medical doctor. What I have learned from Kelsey's neurologist now that she is an adult is that the tics of TS are most often accompanied by ADHD and OCD – a "trifecta" of maladies that make it incredibly hard for students to focus on studies. Imagine being distracted by a tic plus having trouble staying focused in class. (Not until Kelsey was about a junior in college when we switched her to a neurologist for adults who was associated with the University of Miami Health System did I learn this.)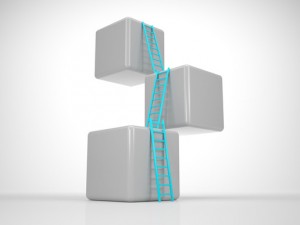 I always used to say "she has to work at it" when friends asked me how Kelsey was doing in school. We finally had the answer as to why getting good grades didn't come easy to her. TS often also includes tendency to anger, and anxiety disorder, both of which have affected her demeanor as she learned how to manage.
Florida Gulf Coast University where Kelsey attended college had an Adaptive Services Department. As a person diagnosed with TS, Kelsey qualified to have accommodations for her four years. She still "had to work at it" to overcome the distractions. She really hit her stride in her junior year. Grades began to rise, and we were thrilled when she made the Dean's List!
When our daughter crossed the stage at FGCU and accepted her diploma on graduation day with a Bachelor of Arts in Elementary Education, my heart was filled to overflowing. We were so proud of her accomplishment, knowing what she had struggled through to get there. It was truly a day of joy!
An Idea Whose Time Had Come
The idea for the scholarship foundation had been teasing both Kelsey and me for a couple of years since her college scholarship search. It didn't seem fair that there were no scholarships to encourage TS students to pursue a college education. The challenges of TS, ADHD and OCD make conquering academics hard enough. There is no way we can help with emotional or social support, being just a small family organization, and thankfully, there are other organizations to fill those roles. But we felt a strong pull to help with financial support. And here we are.
I believe strongly in this effort and our mission. We are filling a much needed void with these scholarships. It's a new foundation and we will have growing pains, but we will do the best we can to help as many deserving students as we can. We would be honored if you would join us.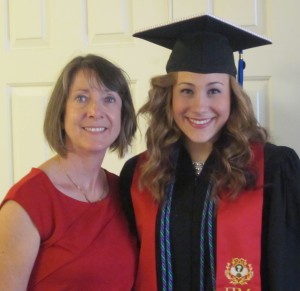 Diane Diamantis