Note: Today at Dollars 4 Tic Scholars, we are proud to feature a guest blogger, Riana Berey, MOT, OTR/L. Have you heard of CBIT but you aren't quite sure what it is, or how it can help someone with Tourette Syndrome? Riana spoke at a recent Tourette Syndrome Support Group in Boca Raton, Florida, and we learned a lot. We asked her to share her experience on CBIT therapy with our blog readers. Feel free to reach out to Riana for more information. We hope you enjoy the article!
CBIT
"Do not underestimate yourself by comparing yourself to others. It is our differences that make us unique and beautiful."  -Robert Tew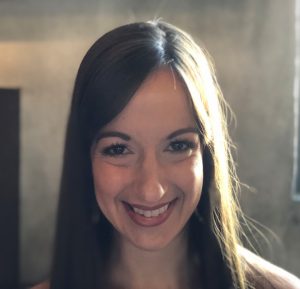 Parents always ask, "Why CBIT?" My name is Riana Berey, and I am an occupational therapist CBIT provider in the South Florida area. I was instantly inspired to become trained in CBIT and start to provide therapy to those with tic disorder and Tourette Syndrome after taking my clinical session at UF Health in Gainesville. My supervisor specialized in this area, and I was able to witness for myself what felt like "magic" for some individuals who saw a reduction in their tics. Since then I have started the CBIT program at Nicklaus Children's Hospital, and I have been providing CBIT for 2 years. I absolutely love having the opportunity to think outside the box and being able to make a difference in an area that is not typically addressed by OTs. The look of hope on the faces of families when they enter a CBIT evaluation saying they have tried everything, and CBIT is the next step in their journey is one of my favorite parts of being able to provide this type of therapy. I love building rapport with each and every child that I see and being able to take on the challenge of tackling his or her tics as a partner and a cheerleader.
Since CBIT is a relatively new treatment method performed by occupational therapists, it is common for families to have questions regarding their child's care and outcomes. I have compiled a list of common questions that several parents have asked about the CBIT program.
What is CBIT? 
CBIT stands for Comprehensive Behavioral Intervention for Tics. It is a non-drug treatment that involves tic awareness training in addition to training patients to do a competing response or behavior instead of a tic when they feel an urge. Also, it involves modifying daily tasks in order to decrease the presence of tics.
How does CBIT performed by an OT differ from that of other clinicians?
Occupational therapy involves working toward becoming more independent and able to function during meaningful daily activities. With CBIT in OT, a primary focus is to engage in specific activities chosen by the patient that are reported to cause his or her tics to worsen. A therapy session will ideally consist of engagement in these activities while using CBIT strategies to manage tics that occur and improve performance.
How do I know if my child is a candidate for CBIT therapy and what is the minimum/maximum age requirement?
From my experience, children have the best outcomes from CBIT therapy when they are at least 5 years old. At the pediatric outpatient center in which I work, I am able to see children until they reach 21 years of age; however, my oldest patient that I have treated was 18 years old. Various factors do come into play when determining progress with the CBIT program. A child must be able to openly discuss his or her tics including what makes them better or worse, the urge for each tic, and what movements are involved with each tic. A child must be able to help with problem solving in order to determine which type of competing response works best for him or her, and they must also be aware that their tics are happening.
What is involved with CBIT therapy?
At the outpatient center in which I provide treatment, the frequency of CBIT therapy is 1 time per week for 60-minute sessions, although this can vary depending on each individual case. During each session, it is crucial for the child's caregivers be active participants in order to promote progress and home carryover. Home practice is a key to making progress with CBIT.  As a result, the child and family must work together to achieve long-term goals.
Does CBIT work?
Since I have started the CBIT Program at our hospital, I would say that greater than 50% of the children I have treated have had positive outcomes and a reduction in tic severity and frequency. It is important to remember that CBIT is not a "cure" for tics but rather a tool that can be used to help an individual to better manage his/her tics over time and to improve ability to function while participating in daily activities.
Does CBIT lead to the competing response becoming a new tic?
When a competing response is performed, a child must be able to hold it for up to one minute or until the urge goes away. Ideally, this will provide the same sense of relief that a child feels after they actually do a tic. With enough practice during functional activities, a competing response should feel natural and the urge to do the actual tic should decrease.
What if my child has another diagnosis such as ADHD, OCD, ADD, etc.? Can they still succeed in CBIT therapy and what do I address first?
As we know, children with Tourette Syndrome and Tic Disorder often face challenges as a result of other diagnoses that they might have. If there is another diagnosis that is more severe than the tics themselves, it will be important to address this first with a professional who is experienced in that area.
If you're interested in learning more about CBIT at our center please contact me. I would love to hear from you and share my passion with you and your family!
Riana Berey, MOT, OTR/L
Nicklaus Children's Hospital Miramar Outpatient Center
(954)-517-8938
riana.berey@mch.com