Dollars 4 Tic Scholars relies on the generosity of the public as well as revenue from special events to fund our scholarships and operations.
We hope you'll tune into this page often to join us for our upcoming events.
Upcoming Events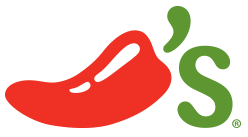 D4TS Dining Day at Chili's Town Center – November 9, 2017
Dine at Chili's in Boca Raton between 4 and 9pm, and a percentage of your dining check will be donated by the restaurant to our scholarship fund for students with Tourette Syndrome. Bring the flyer to show your server – click here!
Save the Date for our Annual February Fundraiser – Feb. 23, 2018
Dollars 4 Tic Scholars Presents:
Triple Threat!
A Captivating Evening of Comedy, Mind Games and Magic with Gary Goodman
Mark your calendar now!
Recent Events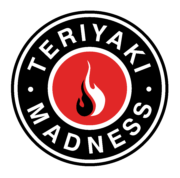 On Thursday, July 20, we held our "mad" fundraiser, a D4TS Dining Day at Teriyaki Madness, Mission Bay Plaza, in Boca Raton. Thanks to all who came out to have delicious teriyaki dinners to help our students, and thanks to owners Adriana and Keith Edell for hosting!
Click photos to enlarge.

Our 3rd Annual "Gals' Afternoon Out" Summer Camp Paint Party was held Sunday, June 4, 2017 at A Painting Fiesta in Boca Greens Plaza. More than 25 ladies brought their best painting talents to help D4TS sponsor two children to attend Tourette Syndrome summer camp. Food, drink, door prizes, and meeting new friends, made the fundraiser a very special day.  (Click photos to enlarge.)

D4TS Dining Day at California Pizza Kitchen
On Thursday, April 20 we welcomed friends and supporters to three locations of California Pizza Kitchen for our D4TS Dining Day. Not only did we enjoy fantastic food, but the restaurant donated a percentage of the dining purchases to our scholarship fund. Hope you can join us for our next D4TS Dining Day!
(Click Photos to Enlarge)