Kids who have Tourette Syndrome may not know another kid in their community who has it. Growing up is hard enough, but feeling different due to having Tourette's is an additional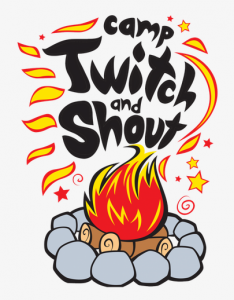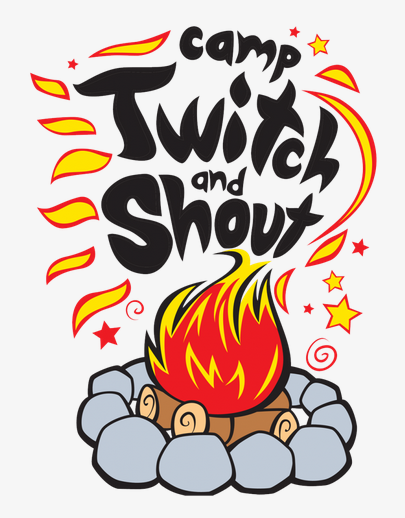 stressor.
While surfing the web for scholarships, we ran across a website for a Tourette Syndrome summer camp held in North Georgia for one week each summer. Camp Twitch and Shout is operated by a non-profit organization T.I.C.S. of Georgia. With Kelsey's five years as a summer camp counselor plus an Elementary Education degree under her belt, she decided to apply as a volunteer camp counselor for July of 2014. She was accepted. You may enjoy reading our blogs about the Camp Twitch and Shout experience here and here.
Camp Twitch and Shout
We had the opportunity to meet the administrators of Camp Twitch and Shout and were thoroughly impressed with their dedication to providing a place every summer where kids with TS can come and be themselves. Many of the kids return every year to a fun week to spend time with other children who have Tourette's.
The Kelsey B. Diamantis TS Scholarship Family Foundation, Inc. has committed to Camp Twitch and Shout to donate a minimum of two Camp Attendance Scholarships every summer. Many families are challenged to add that expense plus travel to their summer.
You can help us send a kid to TS summer camp by making a donation under Specialized Contribution Levels on our Donation page. Also keep watch for our annual "Gals' Afternoon Out" Summer Camp Paint Parties which have raised money to help fund camp attendance for deserving children.
Kelsey has traveled the 10 hours to Winder, GA for three years since we formed the organization to volunteer her time with these wonderful children. We look forward to assisting families by providing summer camp scholarships to help make a summer special for a child with Tourette Syndrome.