Kids who have Tourette Syndrome may not know another kid in their community who has it. Growing up is hard enough, but feeling different due to having Tourette's is an additional stressor.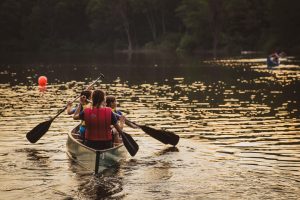 Did you know that every summer, several Tourette Syndrome summer camps are available? This is a great opportunity for children ages 7 to 17 to spend time with other children with Tourette Syndrome. What a difference this can make to children – to know that they are not alone in the challenges they face! Plus, they can look forward to coming to camp year after year to reunite with their new friends.
Since 2014, Dollars 4 Tic Scholars has sponsored a total of 17 children to attend a week of Tourette Syndrome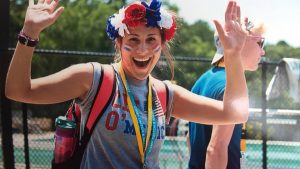 summer camp. Kelsey Diamantis has volunteered as a summer camp counselor at Tourette Syndrome summer camp and was enriched by meeting children and teens who were just like her!
The camps offer group activities and lots of fun. Medical support is always on staff or available.
The Kelsey B. Diamantis TS Scholarship Family Foundation, Inc./Dollars 4 Tic Scholars has committed to sponsoring a minimum of two Camp Attendance Scholarships every summer. Many families are challenged to add that expense plus travel to their summer, and this gives us an opportunity to help younger children and youth (along with our scholarship program for college students.)
You can help us send a k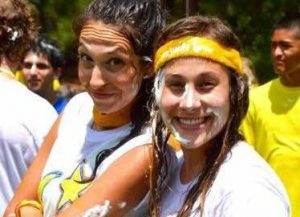 id to TS summer camp by making a donation under Specialized Contribution Levels on our Donation page. 
We look forward to assisting families by providing camp scholarships to help make a summer special for a child with Tourette Syndrome!