Dollars 4 Tic Scholars relies on the generosity of the public as well as revenue from special events to fund our scholarships and operations.
We hope you'll tune into this page often to join us for our upcoming events.
Recent Events:
Unicorn Children's Foundation Community Inclusion Awards
On November 22, Dollars 4 Tic Scholars was pleased to be a finalist in the Champion of Inclusion category at the Unicorn Children's Foundation 2nd annual Community Inclusion Awards. The event was held at Boca West Country Club for a beautiful lunch and awards. Dollars 4 Tic Scholars had an exhibit table and got to meet many non profit leaders in the community who serve the disabled. What a great day and we were honored to be selected as a finalist!
D4TS Private Wine Class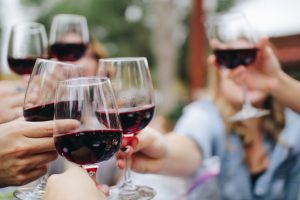 On Saturday, November 9, 2019, Dollars 4 Tic Scholars held a Private Wine Tasting Class at Total Wine & More in Coral Springs, FL! We sampled 8 delicious wines from France, enjoyed appetizers from 4 Rivers Smokehouse, and raised money for our college scholarship fund for students with Tourette Syndrome. Thank you to all who joined us!!
Live Kind Movement Presentation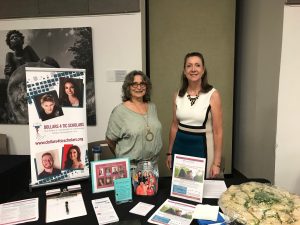 On September 22, 2019 Dollars 4 Tic Scholars was a featured non-profit at the first event of the new Live Kind Movement! We talked about what Tourette Syndrome is, shared the achievements of our organization and showed video about the formation of our organization. What a great event it was and we enjoyed speaking to several people familiar with Tourette Syndrome!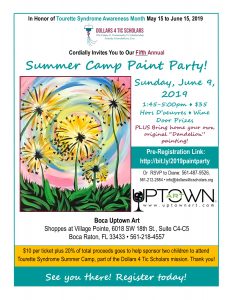 On Sunday, June 9, Dollars 4 Tic Scholars held our 5th Annual Summer Camp Paint Party!
Every year we celebrate Tourette Syndrome Awareness Month with our Paint Party that helps send two children with Tourette Syndrome to Tourette Syndrome summer camp. We had a wonderful group of supporters join us at Boca Uptown Art to paint a Summer Dandelion! We enjoyed snacks, a little wine and doorprizes, and created some beautiful paintings!
See below for photos from our event, and click to enlarge. More coming soon!