Dollars 4 Tic Scholars relies on the generosity of the public as well as revenue from special events to fund our scholarships and operations.
We hope you'll tune into this page often to join us for our upcoming events.
Upcoming Events: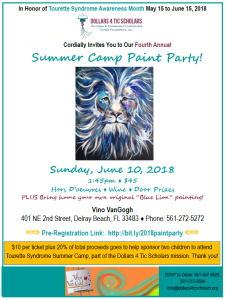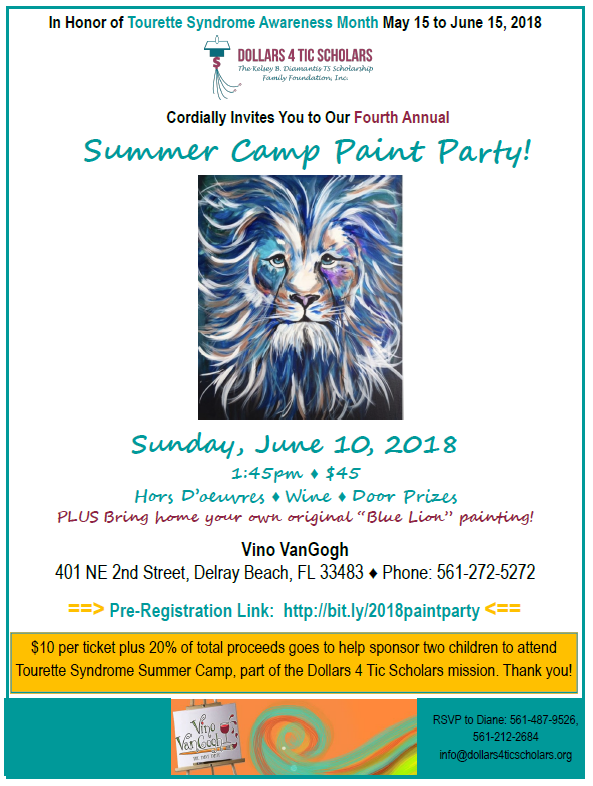 We're welcoming summer with a roar! Join us on Sunday, June 10, 2018 for our 4th Annual "Summer Camp Paint Party!" We'll paint this beautiful blue lion and have wine and refreshments. Find out more information here. The fun starts at 1:45 pm and your participation helps Dollars 4 Tic Scholars sponsor two children to attend Tourette Syndrome Summer Camp! Click here to pre-register – and bring your friends and family!
Recent Events:

On Wednesday, March 28, 2018, we held our popular D4TS Dining Day at Chili's Bar & Grille in Boca Raton. Thank you to our many supporters who came to eat lunch or dinner or got take-out to benefit our scholarship fund! And, thanks to our partner Chili's for donating a percentage of the meal purchase. Enjoy the photos below – click to enlarge.
Annual February Fundraiser – Feb. 23, 2018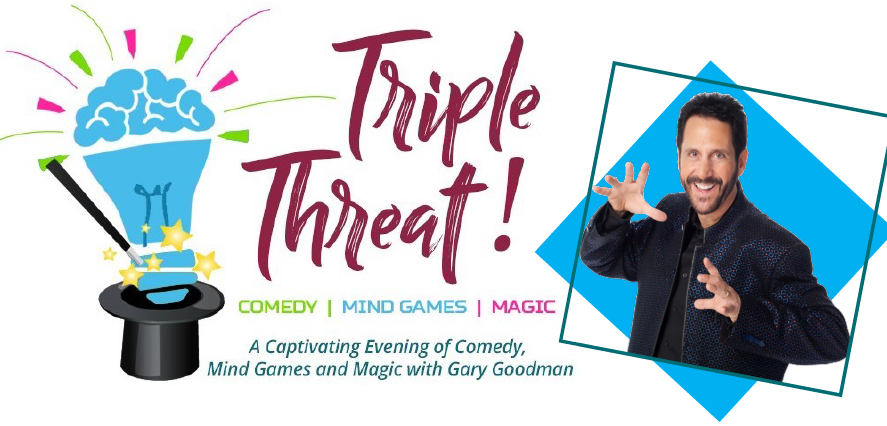 Triple Threat!
A Captivating Evening of Comedy, Mind Games and Magic with Gary Goodman
What a magical time we had on February 23, 2018 as our guests gathered at the South County Civic Center for our annual scholarship fundraiser. Great (and mind boggling) entertainment by Gary Goodman, great sponsors and tons of raffle baskets and Silent Auction items combined for a successful night for our student scholarship fund! We'll look for you next year!
(Click on photos to enlarge.)