Many organizations took part in #GivingTuesday – 24 hours of philanthropy on the Tuesday after Thanksgiving. We are all consumed with Thanksgiving, then after that if you are a shopper or bargain hunter, Black Friday. This year there was also Small Business Saturday which encouraged support of local business, and then on Monday, deals screamed over the world wide web for Cyber Monday. After all of that spending, Giving Tuesday is a refreshing chance to give! This is an international day of giving. 71 countries participated!
As for Dollars 4 Tic Scholars, we are jumping for joy about the wonderful generosity of you – our friends and supporters for last week's #GivingTuesday! We far exceeded our goal, and definitely exceeded our 2014 #GivingTuesday fundraising as well.
Above is a graphic of results from the www.givingtuesday.org website that recorded international giving during December 1. I am not sure how they track these numbers but it is impressive!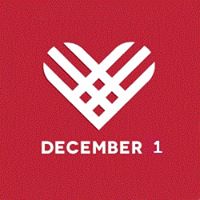 Dollars 4 Tic Scholars' portion of this was over $700. I don't know if anyone understands how very special and meaningful it was to us as donations came in during a 24 hour period. This allows us the flexibility to pursue our Savvy Scholars Series of workshops for college students which we are planning for the spring…but also expands our available 2016 college scholarship funds!
We, too, took part in Giving Tuesday and remembered organizations that are meaningful to us.
Thank you for your end of year giving. We, and especially our students, appreciate it!
—Diane and Kelsey Diamantis
Co-Founders