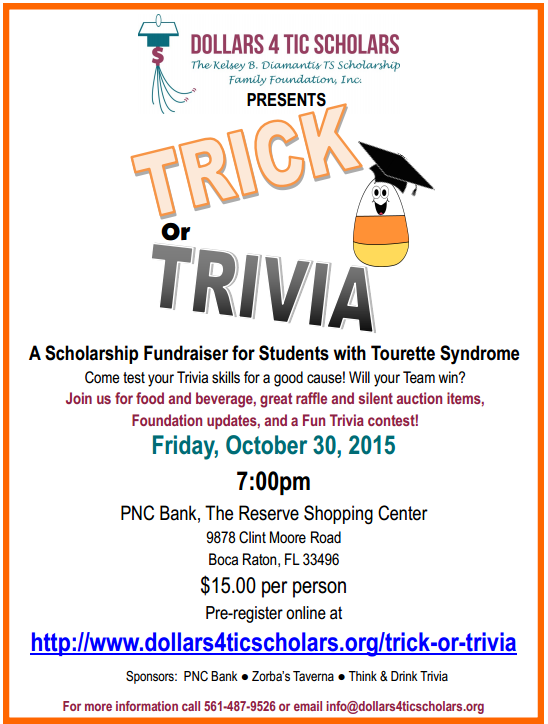 Pre-register for Trick or Trivia using the Buy Now button with your PayPal account, with the
Buy Now button using your credit card, or by mailing a check to:
Dollars 4 Tic Scholars, 21801 Little Bear Lane, Boca Raton, FL 33428
for the number of tickets you need.
Please call 561-487-9526 with any questions.
Info for Sponsorship or Raffle/Silent Auction Donation:
Please click links for info:
Trick or Trivia Event Summary Letter
Trick or Trivia Sponsorship and Donation Form
Can't attend but would still like to help our students? Make a donation here.
See you at Trick or Trivia!
Listen to our radio PSA here!